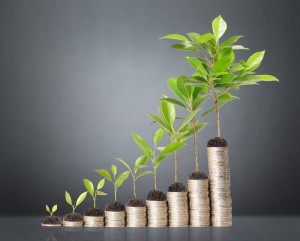 Turnover lower than you'd like?  Plan for a growth spurt by selling more.  How to sell more?  For starters, try these five simple tips;
1/ Start with existing customers and see if they want more  - apply the Pareto Principle: 80% of your revenue comes from 20% of your customers.  Call the 20%!
2/ If they still like you, ask for referrals and testimonials!  - personal recommendations give you more credibility and will attract more new business.
3/ Check that the market wants what you provide by asking a couple of key questions - use Survey-Monkey or similar.  Responses may show you need to tweak, or even change your offer to make it more attractive.
4/ Check where you have sold successfully in the past, identify the common sector, product or need and target that with renewed enthusiasm.  This may not be the top 20% (above) but it could be the easiest sector to target and win new business.
5/ Devise a product variation or amalgamation and make it a special offer of some sort to attract new interest.  You could make it part of a short, or longer marketing campaign.
These are just a few of the many ideas and strategies that can be applied to your business that will make a positive difference to your sales figures.
If you want to increase your sales figures, come along to the Salient half-day Workshop or full-day Masterclass on 17th or 18th March 2016.  Discover many more ways of selling more, and how to apply these and other practical and simple growth strategies to your business.
Come along to 'HOW TO SELL MORE'.  There will be more than 20 tips on how to sell more.  Use just a few of these and your business will soon have a growth spurt!  More details here.